Description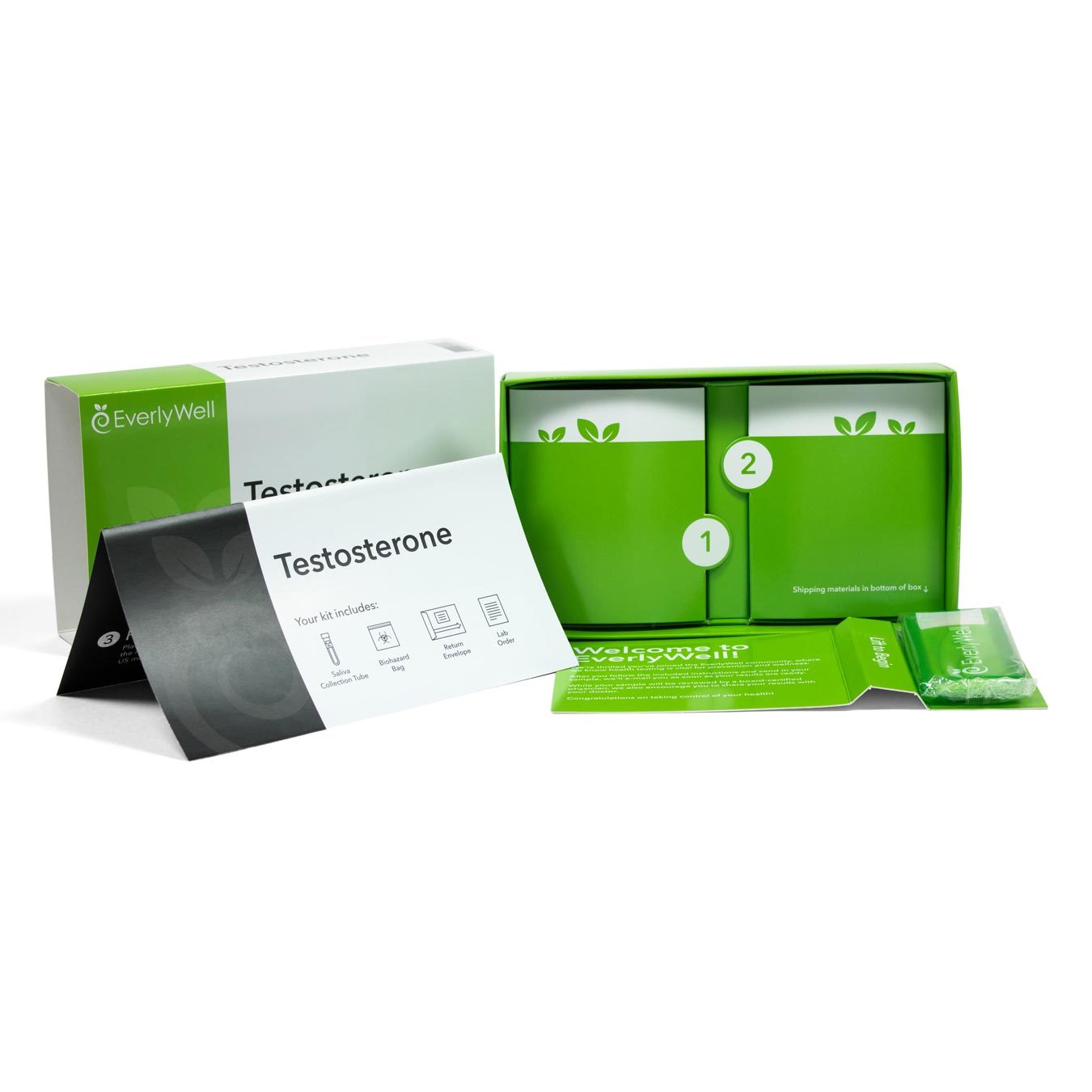 As Seen on ABC's Shark Tank
The EverlyWell Testosterone At-Home Test
Testosterone is commonly thought of as the "male" hormone, and certainly male characteristics are the result of testosterone production in the body. However, women also produce testosterone and need healthy levels of it for hormone balance. From libido to facial hair to muscle mass to voice depth to energy levels and more, this hormone is vital for men, and a lower than normal level of testosterone or "Low T", may cause troubling health challenges.
For those men who are interested in understanding their testosterone levels, we offer an at-home testosterone test or a larger spectrum Men's Health Test.
Who should take this test?
Both men and women can check free testosterone levels with this test. The EverlyWell saliva-based testosterone test is affordable and reliable. It is the first step in understanding your own testosterone level.
Some of the most common signs of lowered testosterone include:
Depression
Lowered Self-Confidence
Poor Concentration
Bad Sleep
Lowered Energy Levels
Body Fat Increase & Muscle Mass Decrease
Low Sex Drive
Osteoporosis/brittle bones/bone breaks