Description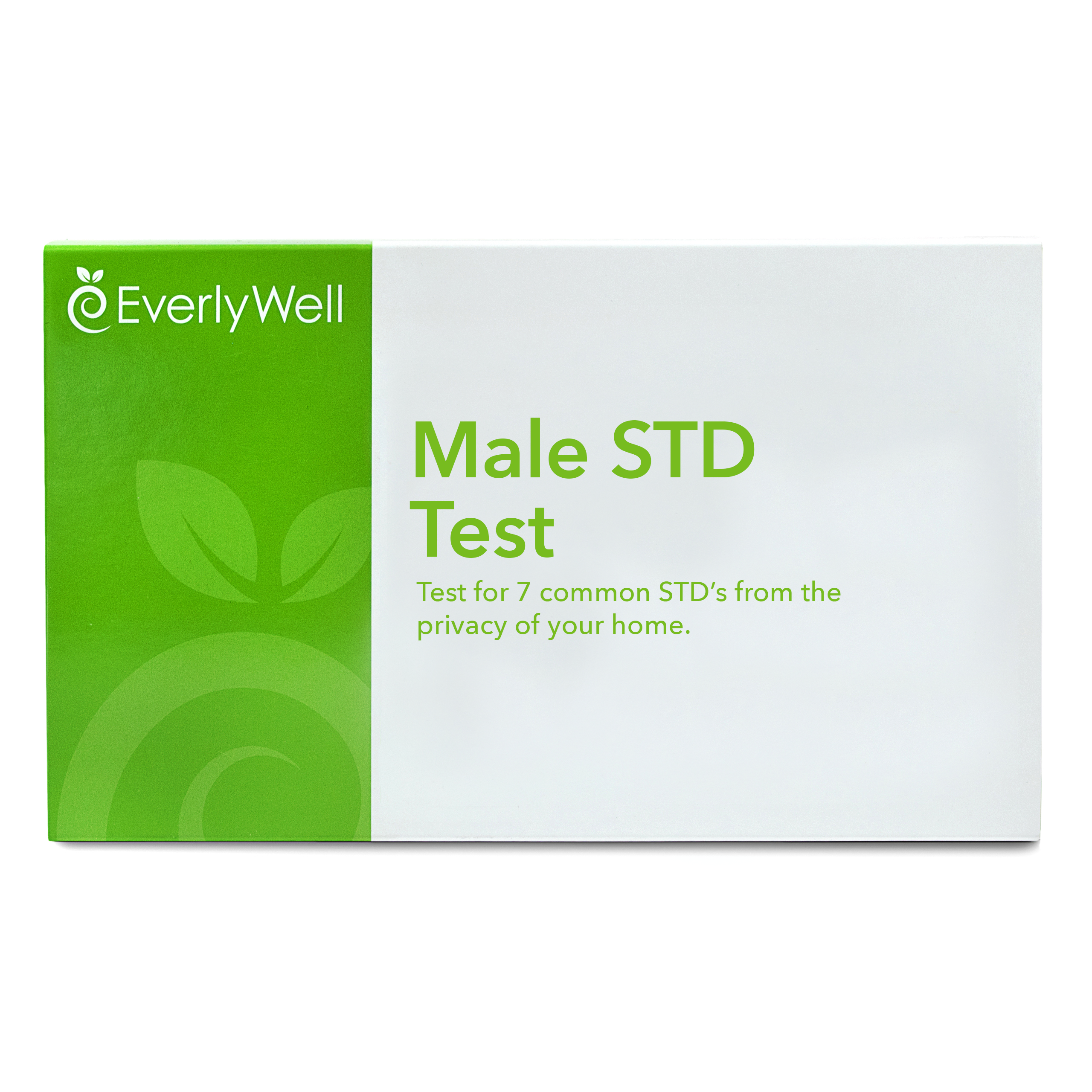 As Seen On ABC's Shark Tank
EverlyWell STD Test for Men
We're all adults here but let's face it, STD testing isn't exactly fun and no matter how comfortable you are with talking about your sex life, testing can often feel like an invasion of privacy at the minimum. Anyone who's sexually active should engage in regular STD testing, and we're excited to make testing easier and more discreet than ever before.
Who should take this test?
The frequency of necessary testing really varies based on how active you are and if you're currently outside of a monogamous relationship. The CDC recommends every 3-12 months depending on risk category, but most medical professionals would agree that a yearly STD test is the minimum responsible frequency and testing should be done more if — and when — you engage in unprotected sex with a new partner. Preventing the spread of STIs and STDs is everybody's responsibility and knowing your status is a great way to do your part while also keeping yourself healthy.
Our comprehensive STD Test is taken in the privacy of your own home and covers many common sexually transmitted diseases including:
Chlamydia
Hepatitis C
Syphilis
Gonorrhea
Herpes Type 2 (HSV Type 2)
HIV (1&2)
Trichomoniasis
The men's sexual health test requires two samples – blood spot and urine. All necessary components are included inside the kit. We provide easy-to-read instructions and the collection process is quick. Simply follow a few steps and return your at-home sample to our lab for processing.
What will my results tell me?
This test will accurately tell you whether or not you have HIV, Hepatitis C, Syphilis, HSV Type 2, Gonorrhea, Chlamydia, and Trichomoniasis. As with all of EverlyWell's tests, our at-home STD Test is taken in the privacy of your own home.
Once you return your test sample to our lab and your sample is processed, you'll be notified via email that your results are ready. You will receive your results through an easy-to-understand report on our secure online platform.